Anthony and Savana Lee Crawford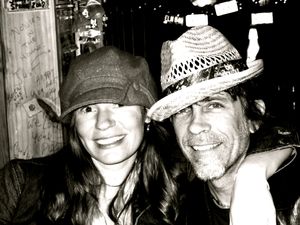 Admiral Bean Studio is a place that has lived in the heart and soul of Anthony Crawford.  It has traveled with him along his many paths and now it resides at his permanent home in Loxley, Alabama.  

Anthony has been recording his own material his entire life and has been producing records for many cohorts along the way (Steve Forbert, Scott Nolan, Sugarcane Jane, Lauren Kay, Beverly Jo Scott).  Known in the industry not only as a musical prodigy for the ability to play any instrument, Anthony is a prolific songwriter with an impressive 400+ songs covered by artists such as Steve Winwood, The Oak Ridge Boys, Kenny Rogers, the Nitty Gritty Dirt Band, Sawyer Brown, Pegi Young, Brother Trouble, Lorrie Morgan, and others.
In need of songs to add to your project?  We can personally help you find the perfect gem that suits your style and voice.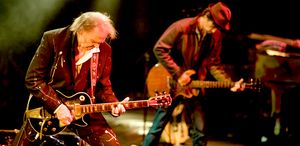 Anthony Crawford has toured extensively with Neil Young, Steve Winwood, Dwight Yoakam, Blackhawk, and Nicolette Larson. His experience and expertise is unsurpassed making him the natural choice for your recording medium.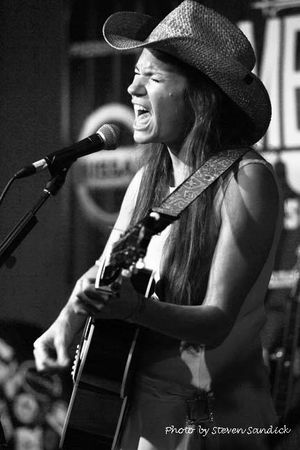 Savana Lee is the other half of the Crawford team and half owner of Admiral Bean Studio.  Her graphics/web prowess show up all over the place from Sugarcane Jane, to Willie Sugarcapps, to Phil Jones' website, to Rick Rosas' website, to Scott Nolan's 2015 release, to Anthony Crawford's OTRWARS album, to Emily Stuckey's EP, to Lauren Kay's debut album/website, Sharon Kay Moore's website, and many others.  
Together, the Crawfords have been working with artists for years in recording, development, graphics, writing, and arrangements.

"Working with creative and talented people from around the country is a real treat for us.  It not only helps us do something positive for someone else, it allows us to spend more of our time at home with our family, which is always the most important thing to us", says Savana. 
Below are some samples of album graphics Savana has designed. Click on each for a larger view.