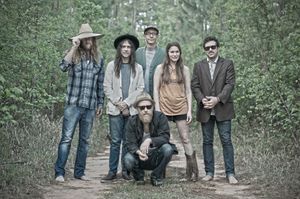 Scott Nolan
Silverhill
2017
www.scottnolan.ca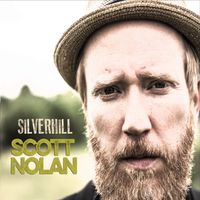 His music is earnest and expectant, if a little weather won and weary, Winnipeg-based songwriter and performer Scott Nolan has earned the esteem his works have rendered.  Some have called him noteworthy, even acclaimed - but the smart money cites Nolan as a voice rarely heard this side of the century, a musician who shrugs away any five-dollar-cover singer-songwriter motifs before he unsnaps his guitar case.  His are the songs sung for people with a past, sturdily backlit with unswerving musicianship and a disposition rooted in the best of rock n' roll, roots and Americana.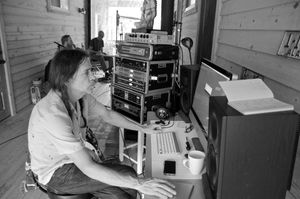 His latest endeavor lead him all the way to lower United States to the small town of Loxley, Alabama and Anthony Crawford's Admiral Bean Studio.  Joined by Americanan supergroup,
Willie Sugarcapps
, this album is as real as the day is long.  Recorded on the dogtrot in the middle of 2400 acres of farmland and pine trees, you can almost smell the fresh air dripping off the vocals and instruments, which are many including Will Kimbrough's mandolin, Corky Hughes' lap steel, Savana Lee's alluring background vocals, Grayson Capps' bass harmony and harmonica, and Anthony Crawford's haunting violin.  Released on February 10, 2017 on
Baldwin County Public Records
, this album has high expectations and should be at the top of your list for albums to purchase.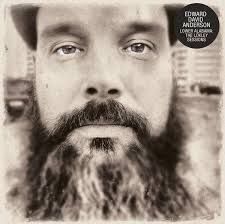 Edward David Anderson
Lower Alabama: The Loxley Sessions
Release Date: October 16, 2016
www.edwarddavidanderson.com
Edward David Anderson is an artist as ancient as he is modern.  In a time when the music business desperately flails about, grasping at any new trend that will save its sinking ship, he exists far beyond its confines.  Best known for his work with the revered Midwestern rock band Backyard Tire Fire who released a string of acclaimed albums in the previous decade.  His previous solo release, Lies & Wishes, found Anderson creating his own mythology through a collection of songs that embrace vulnerability, while remaining grounded in his working class roots.  This "longing for more" attitude and searching for something different is exactly what lead him in a new direction for his sophomore solo album in which he found Admiral Bean Studio and Anthony Crawford.  Released on The Royal Potato Family label on October 16, 2015.
Lauren Kay
Lauren Kay
January 2015
www.laurenkaymusic.com
It started in Pensacola, Florida on a dirt road with a backwards-strung guitar and a burgeoning woman looking for an identity that was ultimately found in music.
After just a few years of practice at the age of 17, Lauren Kay joined a local bluegrass band.  It was there where she grew her roots by playing and singing the songs of all the female country greats like Patsy Cline, Loretta Cline, Loretta Lynn, and Tammy Wynette.  Over the next few years as Lauren branched out into Northwest Florida she tweaked her style and grabbed the attention of parishioners and photographers alike while performing both on her own, and with local greats.  They were great first steps for performance and experience.  She began performing at radio stations including Pensacola, Florida's WUWF's Acoustic Interlude and The Blue Plate Special as well as Asheville, North Carolina's WGNW 95.7FM The Choice's Asheville Radio Cafe.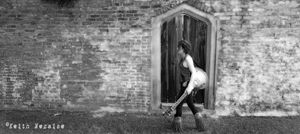 More recently, you can find her performing along the Southeast in support of her self titled debut album produced by Anthony Crawford of
Sugarcane Jane
and
Willie Sugarcapps
.  The 10 song album was recorded in Loxley, Alabama at Crawford's Admiral Bean Studio.  Armed with only an acoustic guitar and piercing heartfelt dripping wet vocals, this album melted right into existence.  Anthony being a prodigy multi-instrumentalist added some pro accompaniment with electric guitar, Wurlitzer organ, bass, drums, and backing vocals.  Savana Lee offered some sweet backing vocals as well.  The outcome is more than the sum of it's parts, bluesy and rootsy, channeling Sheryl Crow's haunting vocals and Bonnie Raitt's groove, surpassing all expectations.  Look for this album to be one of your favorites in 2015.
Check Lauren's tour page for CD Release parties in your area, subscribe to her monthly newsletter to receive the new single,
Float
, and join all of Lauren's social media to stay updated on her journey.